On average, a non-fatal injury crash at work that involves distraction costs an employer $72,442 – according to the Network of Employers for Traffic Safety (NETS) Cost of crashes.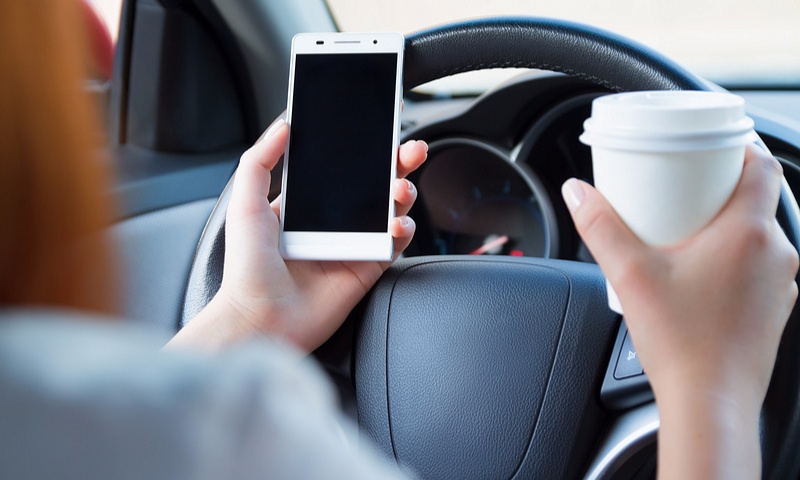 Facts about distracted driving
In 2014:4

16% of all motor vehicle crashes in the United States involved a distracted driver
431,000 people were injured in motor vehicle crashes involving a distracted driver
3,179 people died in crashes involving a distracted driver
520 non-occupants (e.g., pedestrians and cyclists) died in a crash that involved a distracted driver

At any given time in 2015, an estimated 2.2% of all drivers on the road were texting or visibly using a hand-held device – the same percentage as in 2014.5
Research suggests that distraction is present during 52% of normal driving. Common distractions are: interacting with an adult or teen passenger (15%), using a cell phone (6%), and using systems such as climate control and radio (4%).6
On average, a non-fatal injury crash at work that involves distraction costs the employer $72,442.7

OSHA Training 10hr/30hr - 15% OFF SALE
Training provides an overview of OSHA, workplace hazards, workers' rights, employer responsibilities, and how to file a complaint. Required by some states and companies in order to start employment on a worksite.
10hr only $89 - 30hr only $169!
Enter Promo Code "osha15offF" at Checkout
What is distracted driving at work?
Distracted driving occurs any time you take your eyes off the road, hands off the wheel, and mind off your primary task: driving safely. Any non-driving activity you engage in is a potential distraction and increases your risk of being involved in a motor vehicle crash.1
Workers in many industries and occupations spend part of their workdays on the road. One study showed drivers at work were more likely to be in a hurry to reach their destination, think about work, be tired, or use a cell phone.2
April is Distracted Driving Awareness Month
The National Safety Council has free materials for Distracted Driving Awareness Month. Help save lives.
OSHA's Distracted Driving Initiative
The Occupational Safety and Health Administration's (OSHA) top priority is keeping workers safe.  While we experience fewer fatalities in the workplace today, the leading cause of worker fatalities year after year are motor vehicle crashes; distracted driving dramatically increases the risk of such crashes. The Department of Labor through OSHA is partnering with the Department of Transportation to combat distracted driving.
What are the main types of driving distractions?1
The CDC has identified three main types of distraction that occur when driving: visual, manual and cognitive. Visual distractions include reading a text message or programming your phone's or vehicle's navigation system. Manual distractions occur when you take your hands off the steering wheel to dial your phone, eat, drink or groom. Cognitive distractions involve your brain, and include talking on your phone (even a hands-free device) or daydreaming.
A. Visual, Manual, and Cognitive Distractions
Visual: Eyes off the road

Reading a text message
Looking up directions
"Rubbernecking" (i.e., craning one's neck to get a better view) at a crash site

 Manual: Hands off the wheel

Reaching for things inside the vehicle
Using a hand-held device
Adjusting the radio
Eating or drinking
Applying makeup

 Cognitive: Mind off driving

Talking on the phone
Arguing with a passenger
Thinking about your next appointment
B. Phones as Distractions
Talking and texting on a phone are driving distractions. Texting while driving is especially dangerous because it combines all three types of distractions. Hands-free phones are not necessarily safer than hand-held devices.
Your brain has limited ability to perform two tasks at the same time. When driving becomes secondary, you pay less attention to possible dangers on the road. A worker who is driving a motor vehicle while negotiating a complex or contentious business deal over the phone at the same time is at greater risk of being in a crash. In this situation, neither task – driving a vehicle or doing business – gets the attention it deserves.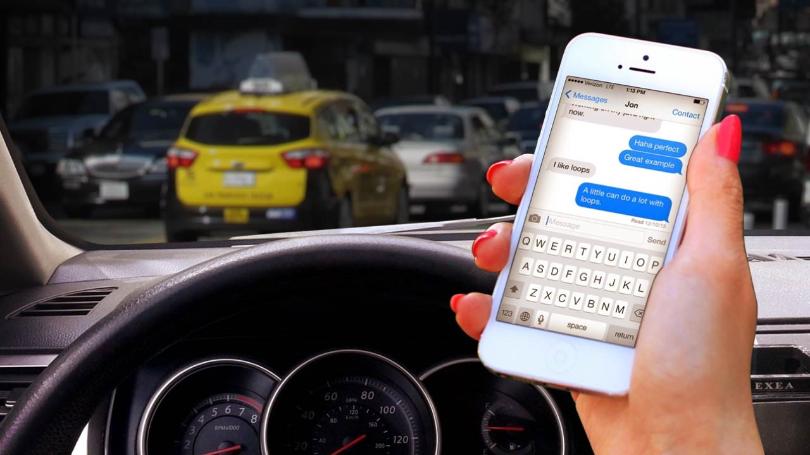 How can you prevent distracted driving at work?
Employers: Use the following recommendations to prevent distracted driving.8, 9
Ban texting and hand-held phone use while driving a company vehicle, and apply the same rules to use of a company-issued phone while driving a personal vehicle.
Consider banning the use of hands-free phones.
Require workers to pull over in a safe location if they must text, make a call, or look up directions.
Prepare workers before implementing these policies by communicating:

How distracted driving puts them at risk of a crash
That driving requires their full attention while they are on the road
What they need to do to comply with the policies
What action you will take if they do not follow the policies

Consider having workers acknowledge that they have read and understand these policies.
Provide workers with information to help them talk to their family about distracted driving.
For workers: Take the following actions to stay focused behind the wheel.9
Do not text or use a hand-held phone while driving.
Avoid using hands-free phones as much as possible – even if your employer allows them.
Pull over in a safe location if you must text or make a call.
Make necessary adjustments (e.g., adjust controls, program directions) to your car before your drive.
Do not reach to pick up items from the floor, open the glove box, or try to catch falling objects in the vehicle.
Avoid emotional conversations with passengers, or pull over in a safe location to continue the conversation. For normal conversation, passengers in the vehicle can often help lower crash risk for adult drivers.
Focus on the driving environment — the vehicles around you, pedestrians, cyclists, and objects or events that may mean you need to act quickly to control or stop your vehicle.
Additional Resources
Resources for workers:
Resources for employers:
References
1 National Highway Traffic Safety Administration [2013]. Visual-manual NHTSA driver distraction guidelines for in-vehicle electronic devices: notice of federal guidelines. Federal Register 78(81):24818-24890.
2 Salminen S, Lähdeniemi E [2002]. Risk factors in work-related traffic. Transportation Research Part F 5(1):77-86.
3 National Safety Council [2012]. Understanding the distracted brain. Why driving while using hands-free is risky behavior.   Itasca, IL: National Safety Council. White Paper.
4 National Highway Traffic Safety Administration [2016]. Distracted driving 2014. Washington, DC: National Highway Traffic Safety Administration.
5 National Highway Traffic Safety Administration [2016]. Driver electronic device use in 2015. Washington, DC: National Highway Traffic Safety Administration.
6 Dingus TA, Guo F, Lee S, Antin JF, Perez M, Buchanan-King M, Hankey J [2016]. Driver crash risk factors and prevalence evaluation using naturalistic driving data. Proceedings of the National Academy of Sciences 113(10):2636-2641.
7 Network of Employers for Traffic Safety [2015]. Cost of crashes – 2015. Vienna, VA: NETS.
8 NIOSH [2015]. Preventing work-related motor vehicle crashes . By Pratt SG, Rodríguez-Acosta RL. Morgantown, WV: US Department of Health and Human Services, Centers for Disease Control and Prevention, National Institute for Occupational Safety and Health, DHHS (NIOSH) Publication No. 2015-111.
9National Safety Council [2011]. Cell phone policy kit [downloadable].