The number one cause of workplace deaths is motor vehicle crashes. According to the Bureau of Labor Statistics (BLS), over 2,000 deaths a year result from occupational motor vehicle incidents, more than 30% of the total annual number of fatalities from occupational injuries. These deaths include driver and passenger deaths in highway crashes, farm equipment accidents, and industrial vehicle incidents as well as pedestrian fatalities. These data do not include aircraft, water vehicle and railway deaths.
Employers have a significant role in reducing vehicle crashes. Through workplace policies and education, employers can help protect their workforce, protect their organizations and, in turn, protect employees' own families and communities.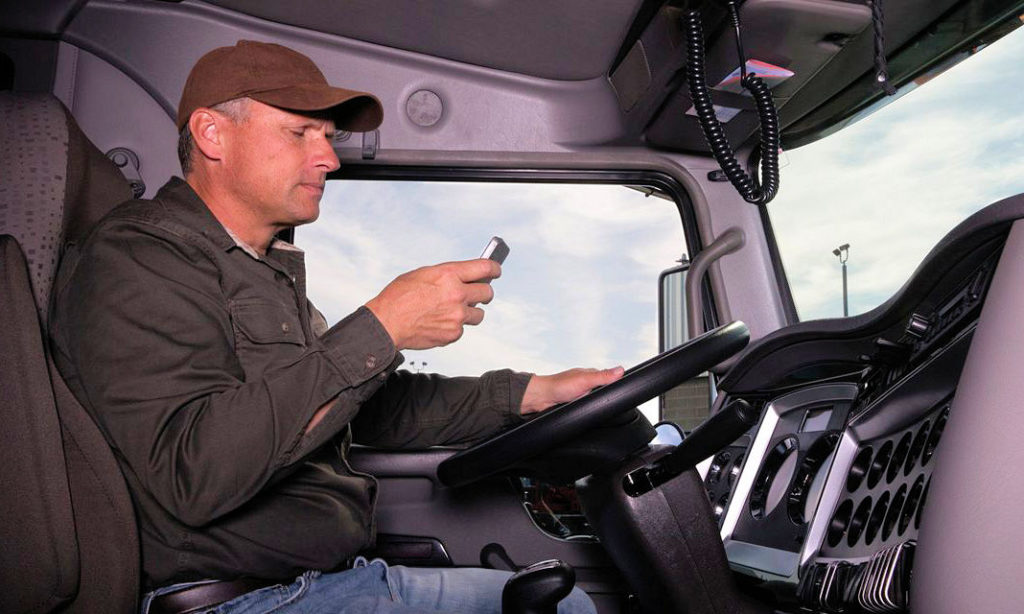 What is distracted driving at work?
Distracted driving occurs any time you take your eyes off the road, hands off the wheel, and mind off your primary task: driving safely. Any non-driving activity you engage in is a potential distraction and increases your risk of being involved in a motor vehicle crash.
Workers in many industries and occupations spend part of their workdays on the road. One study showed drivers at work were more likely to be in a hurry to reach their destination, think about work, be tired, or use a cell phone.
According the the Centers for Disease Control and Prevention (CDC):
In 2014:

16% of all motor vehicle crashes in the United States involved a distracted driver
431,000 people were injured in motor vehicle crashes involving a distracted driver
3,179 people died in crashes involving a distracted driver
520 non-occupants (e.g., pedestrians and cyclists) died in a crash that involved a distracted driver

At any given time in 2015, an estimated 2.2% of all drivers on the road were texting or visibly using a hand-held device – the same percentage as in 2014.
Research suggests that distraction is present during 52% of normal driving. Common distractions are: interacting with an adult or teen passenger (15%), using a cell phone (6%), and using systems such as climate control and radio (4%).
On average, a non-fatal injury crash at work that involves distraction costs the employer $72,442.

OSHA Focus Four Training
"Focus Four" training course provides an overview of construction-related hazards: struck by, caught in between, fall protection and electrical safety.
Know Your Rights – under federal law, you are entitled to a safe workplace. Training also plays a key role in the prevention of accidents.
Course Duration: 4hrs - $45
10% OFF SALE: Enter Promo Code "TRAIN10OFF" at Checkout
NSC: Safe Driving Kit
The National Safety Council (NSC) has launched a new online safety kit aimed at creating safer roadways for workers. The NSC and its sponsor, Wheels, have released the free NSC Safe Driving Kit.
It helps safety and HR professionals build senior management support for policies and education to influence safer driving behaviors
It provides policies and educational materials that look at the top factors in fatal crashes: distraction, alcohol, drugs and fatigue
It contains myriad safe driving resources and ready-made communication tools to educate employees, including videos, fact sheets and FAQs, infographics, posters, survivor advocate stories and more
NSC Video: What Do You Really Think About Distracted Driving?