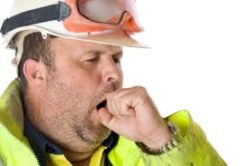 What do the Metro North derailment, Exxon Valdez, Chernobyl, Three Mile Island and a few other notable aircraft incidents have in common? Fatigue.
Employee fatigue played a role in all these tragedies and many more. As an employer, you must ensure your workers are not experiencing signs or effects of fatigue on the job. You can help make your workers and your business safer by including information on fatigue and sleep in your safety guidelines and orientations. You can also develop a fatigue management plan.

OSHA Training 10hr/30hr - 15% OFF SALE
Training provides an overview of OSHA, workplace hazards, workers' rights, employer responsibilities, and how to file a complaint. Required by some states and companies in order to start employment on a worksite.
10hr only $89 - 30hr only $169!
Enter Promo Code "osha15offF" at Checkout
Fatigue is a state of feeling very tired, exhausted, weary, or sleepy. Fatigue results from a lack of sleep and can be heightened from prolonged mental activity or long periods of stress or anxiety. Boring or repetitive tasks can also intensify feelings of fatigue. Fatigue can be acute or chronic. Acute fatigue results from a sudden onset of short-term sleep loss, such as getting less sleep than normal before a work shift. Adequate sleep is necessary to reverse the effects of acute fatigue. Chronic fatigue is a long-term state that results from an extended loss of necessary sleep. A sleep debt can build over weeks or months from a reduction or disruption of a normal sleep routine.
Create shift schedules that give workers enough time for continuous sleep. If the job requires long hours or overtime, consider that your workers will need enough time for other daily activities, such as commuting, preparing and eating meals, socializing, and relaxing. Provide a work environment that has good lighting, comfortable temperatures, and reasonable noise levels.
Ensure that jobs provide some variety, with work tasks that change throughout the shift. Be flexible when assigning tasks — assign workers who may be fatigued to tasks that aren't safety sensitive.
If your workplace has long shifts or frequent overtime, consider providing amenities, such as the following:
Prepared meals
On-site accommodations
Facilities where workers can nap either during the shift or before driving home
People need at least 7.5 to 8.5 hours of sleep a day. Studies have found that most night-shift workers get less sleep per week than those who work day shifts. The quality of sleep during the day is not the same as during the night.
Here are some guidelines you can pass on to your workers for improving quality of sleep:
Go to bed and get up at the same time every day.
Turn out the light immediately when going to bed.
Don't read or watch television in bed.
Make your room as dark and quiet as possible. Some people sleep better in a cool room.
Establish regular eating times.
Avoid caffeine, tobacco, and alcohol, especially before bedtime.
Exercise regularly.