The Workers Defense Project says construction workers across some southern states are leaving their jobs because it's hard to be a construction worker.
"We see construction workers not receiving a living wage, no safety training or worker's compensation on the job so it's really hard to build a career path when there's no benefits to reap," said Sam Robles with Workers Defense Project.
Build a Better South: Construction Working Conditions in the U.S. South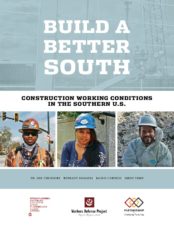 The Workers Defense Project, Partnership for Working Families, and Dr. Nik Theodore of the University of Illinois Chicago published a report:  Build a Better South: Construction Working Conditions in the U.S. South (PDF).
This comprehensive study uncovers the precarious working conditions faced by many southern construction workers and calls for immediate action to protect workers. 
Introduction
Build a Better South examined the working conditions of 1,435 construction workers in six major cities in the southern U.S.:
Atlanta, Georgia
Charlotte, North Carolina
Dallas, Texas
Houston, Texas
Miami, Florida
Nashville, Tennessee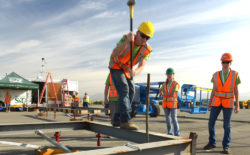 Construction activity in the southern United States is booming. In Texas and Tennessee, construction now generates more dollars annually than it did before the Great Recession, and in Florida, Georgia, and North Carolina construction spending is rapidly approaching pre-recession levels.
Unfortunately economic hardships, few or no opportunities for career advancement, unstable work, injuries and even death on the job are commonplace for construction workers in the South. Health and safety on the job is of particular concern, as the industry has seen the number of injuries and deaths rise with industry growth.

OSHA Training 10hr/30hr - 15% OFF SALE
Training provides an overview of OSHA, workplace hazards, workers' rights, employer responsibilities, and how to file a complaint. Required by some states and companies in order to start employment on a worksite.
10hr only $89 - 30hr only $169!
Enter Promo Code "osha15offF" at Checkout
According to the Bureau of Labor Statistics, the number of fatalities in the construction industry in 2015 was the highest since 2008. More than 900 construction workers were killed on the job in the U.S. in 2015, equating to the death of a construction worker every nine hours.
Summary of Findings
Workplace injuries are common, and are an economic burden to workers and their communities.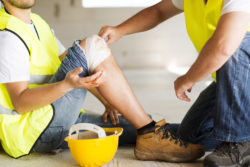 One in seven workers have been injured during their construction career, and more than one in three of these workers has suffered an injury in the past 12 months. Just 5% of workers who were injured in the past 12 months had workers' compensation insurance to cover their medical expenses. Non-fatal injuries among construction workers in the six cities cost an estimated $1.47 billion annually in medical expenses, lost wages, lost productivity, lawsuits, and the cost of caring for injured workers while they recover. Workers may not even receive the most basic safety protections like rest breaks or access to drinking water. One-third of workers do not have drinking water provided on their worksite, a basic necessity that employers are required to provide under federal law.
Few construction workers have access to basic employment benefits.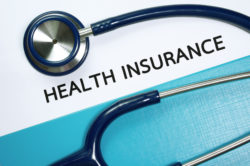 Less than half (43%) of construction workers are offered medical insurance by their employer. The problem of access to medical insurance is exacerbated by the fact that only 45% have an employer that has workers' compensation insurance.
Approximately three out of four workers lack paid personal time (73%) or paid sick time (78%), which means that workers lose wages if they become ill or have to take time off work to deal with family needs. Eight out of ten workers lack a retirement or pension plan.
Economic hardships are experienced by many construction workers despite working long hours.
More than half (57%) of workers surveyed earn less than $15 per hour despite high average levels of experience in the industry. Thirty-six percent of workers struggle to pay for basic necessities such as rent or food even though 82% of workers reported working overtime with their current employer.
Violations of basic labor rights are widespread in the South.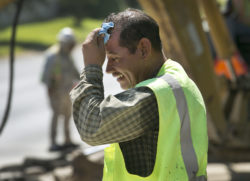 More than one in ten (11%) workers have experienced wage theft at some point in their construction career. Among workers who have not been paid for their labor in the past year, the median amount of wages stolen was $800 (57 hours of labor for the average construction worker). Only 23% of workers have managed to recover their lost wages. The estimated amount of money lost to wage theft in the six cities is $29.8 million annually. One in three (32%) workers is misclassified as an independent contractor, denying their rights to minimum wage and overtime payments and burdening working families with the employer's share of payroll taxes.
Summary of Recommendations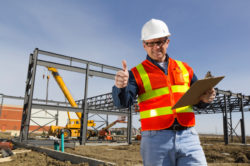 Based on the findings from Build a Better South, few construction workers have a good job in the industry. A good construction job should ensure that workers:
Are paid at least $15 per hour,
Receive at least 10 hours of OSHA safety training, and
Are covered by either medical insurance or workers' compensation insurance policies.
Yet, even by these minimal standards, four out of five construction workers in the South do not have a good job. Policymakers and employers can do more to ensure that the men and women who build our cities can support their families and come home safely at the end of each workday.
Reference: Build a Better South: Construction Working Conditions in the U.S. South