The construction site of 2050 will be human-free according to Balfour Beatty – a leading multinational infrastructure group with over 20K employees and with capabilities in construction services, support services and infrastructure investments.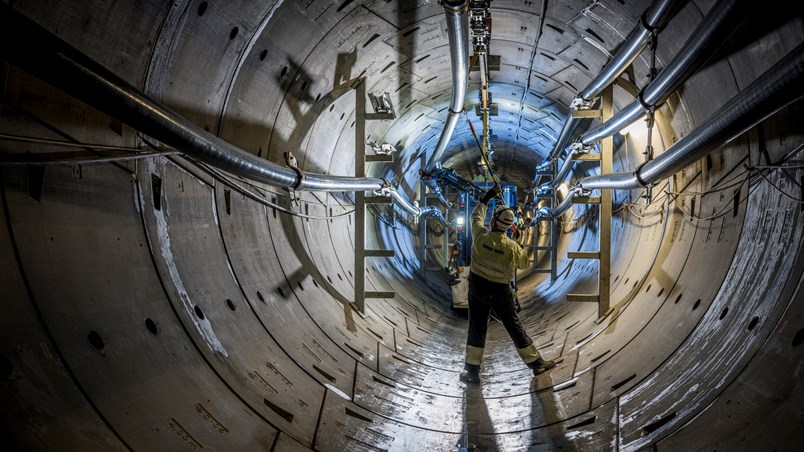 Balfour Beatty is predicting that the construction site will become a hands-off operation in the next 30 years — at least where humans are concerned. The details of these predictions are outlined in its June 2017 paper, "Innovation 2050: A Digital Future for the Infrastructure Industry" (PDF), that construction sites will be human-free by that year – and being less risk-averse.

OSHA Training 10hr/30hr - 15% OFF SALE
Training provides an overview of OSHA, workplace hazards, workers' rights, employer responsibilities, and how to file a complaint. Required by some states and companies in order to start employment on a worksite.
10hr only $89 - 30hr only $169!
Enter Promo Code "osha15offF" at Checkout
Balfour Beatty's Construction Industry Ten Predictions for 2050
The industry will become increasingly focused on innovation and both contractors and customers will become less risk-averse.
The shape and offer of the infrastructure industry will change significantly, with new business models, products and services.
Infrastructure will move on from concrete and steel to include new materials which respond to their surroundings.
New jobs and industries will be created – and some will disappear, especially low or zero skill roles and those relying on repetition of tasks.
Thinking only about design and construction will become an outdated concept as infrastructure becomes multi-functional.
Robots will become more prevalent in construction.
Construction will get faster, using 3D and 4D printing, and self-transforming objects which
self-assemble.
New, disruptive ideas will emerge, for making mass transit faster, safer and less damaging to the environment.
We will increasingly use more wearable technology such as exoskeletons.
Direct neural control over devices and vehicles will be accessible to the industry.
Video Brief: Balfour Beatty – Innovation 2050
Conclusion About the Future of the Construction Industry
In their conclusion, Balfour Beatty says that infrastructure and construction industry has not yet seen the same rate of transformation as some other industries, but that is beginning to change. Likewise, "Big data" will facilitate more evidence-based decisions and a better customer understanding, while new technologies will enable us to deliver faster, better and safer.
Furthermore, the rapid pace of digital change will redefine infrastructure and construction and the industry will need to anticipate that change and adapt quickly.
But more importantly for the construction worker, the industry will become more innovative and thus less risk-averse – resulting in less worker injuries and deaths.
Website: Balfour Beatty:  Innovation 2050 – A Digital Future for the Infrastructure Industry