Trenching and excavation hazards are one of the most hazardous construction operations. OSHA revised Subpart P, Excavations, of 29 CFR 1926.650, 29 CFR 1926.651, and 29 CFR 1926.652 to make the standard easier to understand, permit the use of performance criteria where possible, and provide construction employers with options when classifying soil and selecting employee protection methods.
OSHA provides the construction industry and others with guidance on trenching and excavations. Trenching standards require protective systems on trenches deeper than 5 feet, and soil and other materials kept at least 2 feet from the edge of trench. An e-tool covering safety procedures is available here.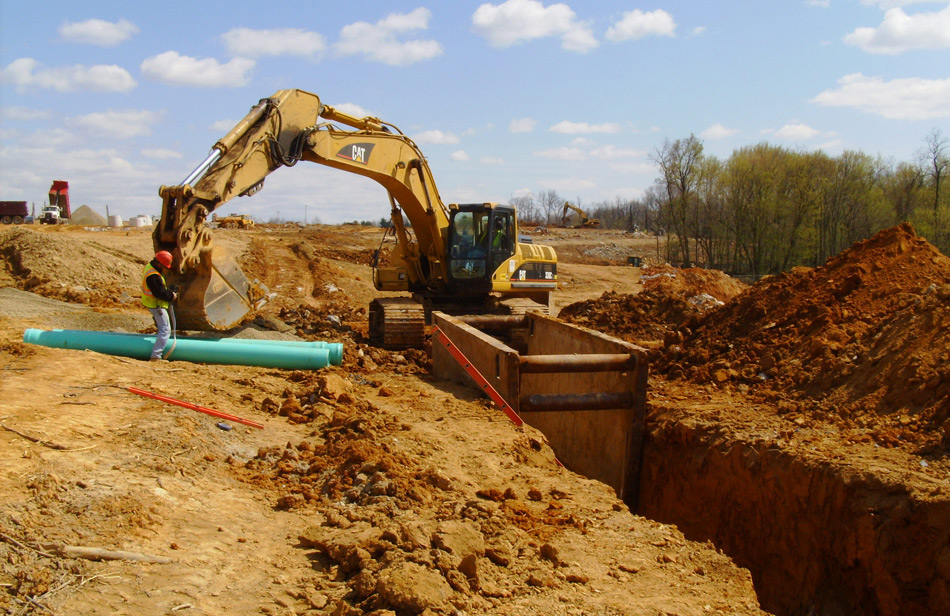 Trend: Trench Fatalities Increasing
Trench-related fatalities have been on the rise in recent years. In 2016, OSHA received reports of 23 deaths and 12 injuries nationwide in trench and excavation operations. In the first five months of 2017, 15 deaths and 19 injuries have been reported nationwide.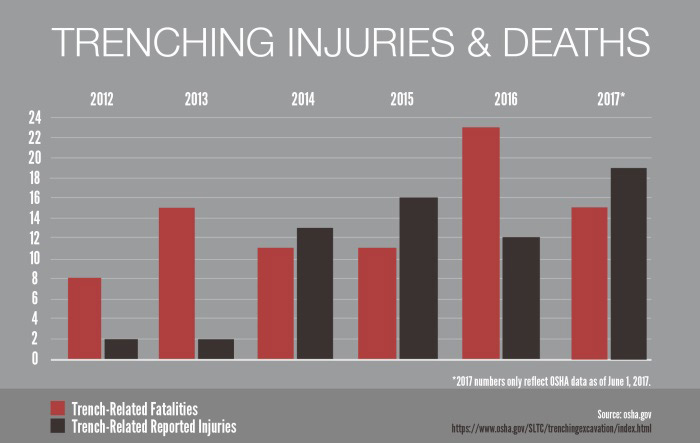 Employer Responsibilities and Workers' Rights
Workers have a right to a safe workplace. The law requires employers to provide their employees with safe and healthful workplaces. The OSHA law also prohibits employers from retaliating against employees for exercising their rights under the law (including the right to raise a health and safety concern or report an injury). For more information see www.whistleblowers.gov or Workers' rights under the OSH Act.

OSHA Training 10hr/30hr – Construction/General Industry
Know Your Rights – Under Federal law, you are entitled to a safe workplace. Training also plays a key role in the prevention of accidents.
10hr only $79 – 30hr only $169!
10% OFF SALE: Enter Promo Code "TRAIN10OFF" at Checkout
Additional Trench Safety Resources